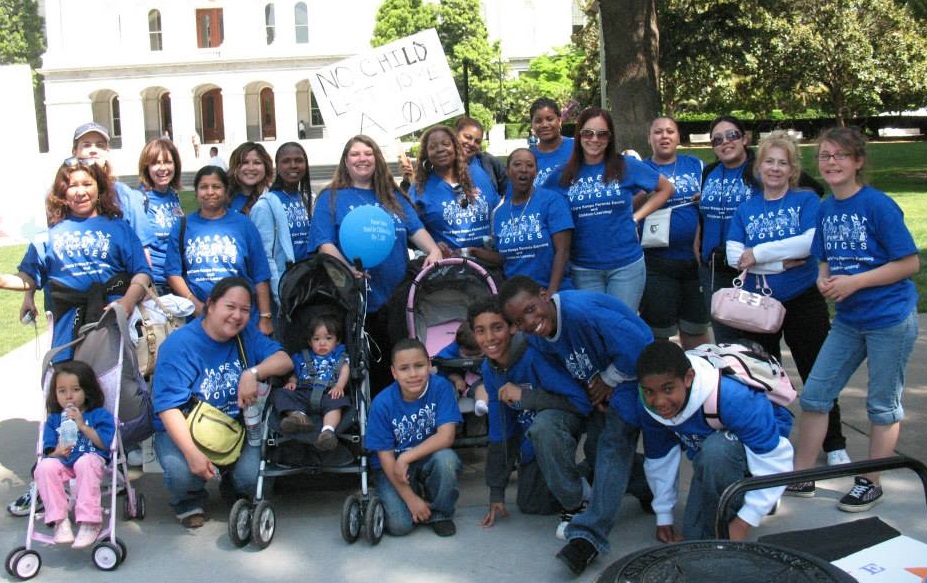 Parent Voices is a statewide parent-led, parent-run grassroots organization striving to make quality child care accessible and affordable to all families. We represent parents, and especially low-income parents, who need special assistance and subsidies for child care. Through letter-writing campaigns, rallies, press events, and meetings with legislators and other public officials, we inform the community about child care policy issues.

We also hold special events, such as Knowledge is Power Day (a parent advocacy training day in January) and Stand for Children Day, which gathers hundreds of parents and families at the State Capitol in Sacramento each May.
The Hayward Chapter of Parent Voices meets regularly at 4Cs of Alameda County. Contact Tasha Guzman (tasha@parentvoices.org) or Aaleyah Gaphoor (aaleyah@parentvoices.org) to find out more information or visit the Hayward Chapter Parents Voices Facebook Page HERE.
Learn more about California's statewide Parent Voices.